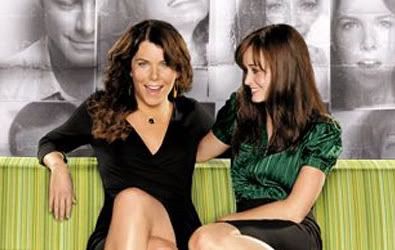 Picture taken from
http://community.livejournal.com/ohnotheydidnt/12191247.html
My favorite TV show is definitely Gilmore Girls. It ran for seven seasons and I'm 99% positive that I've seen every single episode. I'm completely willing to watch them all again just to make sure...
The best part about Gilmore Girls has to be how quotable the show is. For example:
"I'm afraid that once your heart's involved it all comes out in moron."
"Oh, I can't stop drinking the coffee. I stop drinking the coffee, I stop doing the standing, walking, and the words-putting-into-sentence-doing."
"Oy with the poodles already."
"When a woman gives birth to a crack baby, you do not buy her a puppy."
"I don't like Mondays but unfortunately they come around eventually."
I absolutely love it!!!